CHEMICAL FREE OZONE PROCESSED OR TRADITIONAL INTERIOR CLEANING? 
OBS OZONE SYSTEM is specially developed and designed to perform complete interior hygiene and odor treatment for cars. Ozone has the second most efficient sterilization effect therefore it`s widely and effectively used against bacteria, viruses, mildew and permanent removal processes of undesired smells.
When viruses, bacteria and odor particles come in contact with the ozone atom, they will be totally destroyed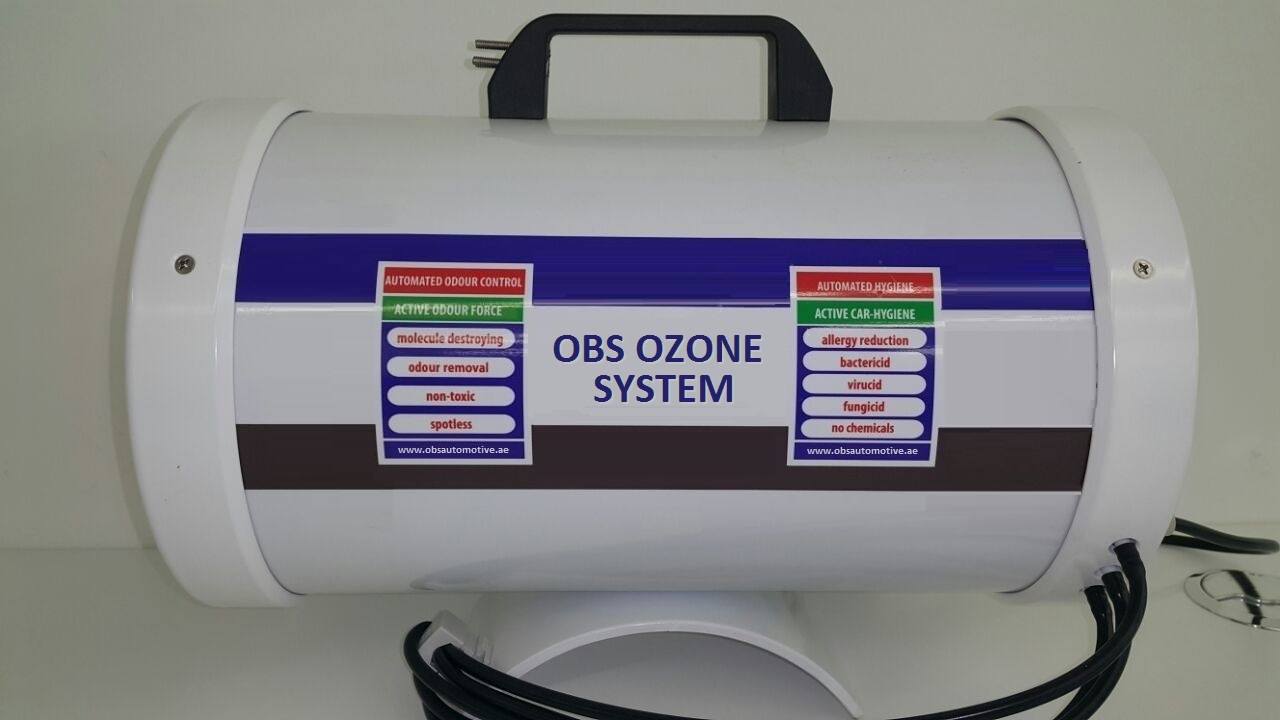 (oxidized) in the process. The life of the produced ozone atom is short - approximately 15-20 minutes, after that, nothing will remain of it, no odors, bacteria, extra atoms – only oxygen. The produced ozone atom will reconvert to oxygen. 
Why OBS OZONE SYSTEM ?
Large amount of parasites in A/C - Heat system the hardest area to be cleaned
Chemical Free! No fluid, spray, foam cleaners to be used due to possible electrical part damages
OBS OZONE SYSTEM:  
Revolutionary design with dual ozone generator with direct "triple direct duct " access system and cabin sanitization
Same time Air duct and Cabin Hygiene/Deodorization treatment process 
Vehicle specific safe ozone output levels, no harm or surface damages, treatments can be repeated if needed
Removal of dangerous bacteria / viruses/ fungus/parasites
Removal of all undesired odors
Improvement of well-being
Dual action disinfecting-deodorizing capability
No ignition ON position needed!